"The Bank of Yokohama's Digital Marketing Initiatives to Improve Customer Experience"
Mr. Yoshiharu Kono, Bank of Yokohama/Mr. Toshiyuki Igarashi
"Enhancing digital customer touchpoints, learning from the case of Sumitomo Mitsui Trust Bank"
SMBC Trust Bank Ltd. Mr. Mina Takizawa / Mr. Sprocket Co., Ltd. Hirotsugu Fukada
"Data Exploitation in Sony Bank Marketing Strategy"
Mr. Date Xiu, Sony Bank Corporation
"How to Connect with New Customers of Financial Institutions in the OMO Era"
Salesforce Japan Co., Ltd. Mr. Hisataka Iijima/Mr. Lin Rose
[介绍视频]SIOS Technology, Inc.
"The Bank of Yokohama's Digital Marketing Initiatives to Improve Customer Experience"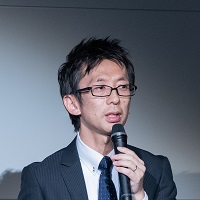 Keynote Speech➀

[扬声器]

Bank of Yokohama
Marketing Group Manager, Digital Strategy Department
Mr. Yoshiharu Kono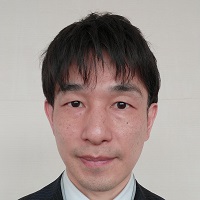 [扬声器]

Bank of Yokohama
Director of Direct Sales Channel Planning Group, Digital Strategy Department
Mr. Toshiyuki Igarashi
<横滨银行介绍>
We are a regional bank with 176 stores in Kanagawa and 25 stores in Tokyo. The target is Kanagawa/Tokyo with a population of over 20 million, but competition is fierce. In March 2021, Kanagawa's loan share was 35.4% and deposit share was 25.5%, slightly lower than other regional banks. To that end, we focus on differentiation, focus on DX/CX.
<地区银行的现状>
Regional banks are vulnerable to demographic changes because their trading areas are specific areas of Japan. Judging from the population transition and future population announced by the Ministry of Internal Affairs and Communications, the population grew steadily around 2000, but is now flat and will continue to decline in the future. The 15- to 64-year-old population peaked in 1996. On the other hand, from 2016 to 2020, judging from the changes in the scale of deposits of the Bank and the three online banks, the growth rates of the three companies are all higher than that of the Bank, and they are highly competitive with surrounding regional banks, extra-large banks, and online banks. It's intensifying.
According to a survey by the Ministry of Internal Affairs and Communications, the household ownership rate of smartphones has reached more than 90%. Looking at the type of internet usage, we can see that they tend towards smartphones. The average use of media that gathers information is that people in their 30s and older spend most of their time on TV, while teens and 20s spend most of their time on the Internet. Given that young people in the future will start using mortgage lending and asset management, it can be said that there is a need to create services that maximize digitalization from the user's perspective, centered on smartphones, ie CX (improving the customer experience)…
<在考虑 CX 之前>
If you're thinking about CX, it's best to start at the heart of your company. The starting point of corporate activities is business philosophy/vision, business plan, purpose of existence (purpose), etc. We are also instilling the idea of ​​Human-Centered Communication (HDC). HCD is thinking about things centered on how "people" feel, it's important to consider the customer's needs, interests and pain points rather than just arranging the products/specs you want to sell.
As a financial institution, CX should establish contact points such as stores, telephones, and online banking as a series of customer experiences. However, regional banks do not have such expertise and need to work with advanced firms. We decided to do CX with Bebit Co., Ltd. and there are many cases of real and non-face-to-face fusion. We plan to combine the strengths of our bank staff with the knowledge of CX to build our own know-how.
<关于贝比特>
From service planning to user experience improvement efforts and data analysis, Bebit supports digital transformation that delivers business results. Specific services include UX design consulting, UX growth consulting, and UX team cloud USER GRAM. Among them, the Bank started to promote CX through cooperation with UX design consulting as the core.
Do you know the "Kano Model"? The Kano model is said to be a model for classifying and characterizing the elements of products and services that affect customer satisfaction, and banks are particularly concerned with "natural qualities" and are major application users. We're trying to clear out the "natural levels" needed in our 20s.
In the group interview, when I heard about the bank experience in my twenties, I found that I did not admit that over-the-counter transactions need to be stamped, which is very different from the bank's admission. Some people say that it is a waste of time to go through the formalities, it is troublesome to go to the bank, and the bank is inflexible. On the other hand, the required level of app experience in the 20s is the same usability and responsiveness as other apps used on a daily basis, done within the app without jumping to a website, without unnecessary steps or screen transitions. mentioned things.
Among the three major functions, "banking services" are mainly developed, such as providing "natural" functions for locals in their 20s, with the highest priority. The second "financial content" is a feature that supports user growth and is currently being offered in stages. The third "communication" is the most important move to improve CX, and we are working towards more comfortable communication.
Smart Charge>
Smart Charge, a new product that allows you to apply for a loan through an app, will start service in June 2021. As a commercial product, it is a pre-approved type of card loan. The bank has other credit card loan products, but since backing the NDA database, the number of applications and contracts has dropped significantly. Hamagin Smart Charge was launched primarily to address new customer options and channel service alternatives to ATMs.
The contract process has been improved from the app so that the procedure can be completed in one step. We've also improved the upload of certificates, which was down around 40% previously. By providing channel services and features that meet our clients' needs, we simplify document submissions while increasing tendering opportunities.
Smart Charge also tackles the sophistication of communication, with a "modal" only shown to those who pass pre-screening when the app is first launched, with product recommendations. Click "View Details" on the screen to display the product description page.
Also, the card loan banner is shown to everyone, but the transfer destination after the click varies from user to user.Pre-qualified transferSmart recharge, other users transfer to the ordinary card loan page. at the same time, Smart Charge's application form drastically reduces the number of entries and works to prevent withdrawals.
Tsumitate NISA is an asset building service for young people, but it is also difficult for young people to go to the bank. Therefore, we have studied a scenario whose goal is to be able to complete the process from method to contracting with direct channels. We position the app, the point of contact with the promoted person's bank, at the top of the funnel and analyze the process in detail to guide the investment trust account application on the smartphone. Even those who once left the funnel were thoroughly tracked by email and online support and worked hard to get back into the funnel.
<未来CX强化战略>
The basic policy is to deeply implement "fine-tuning communication" close to each customer, and strive to improve the customer's life cycle value (LTV). To gain a deep understanding of customers, we want to achieve OMO by crafting every life event of the customer journey, integrating online and offline channels. The goal is to create an environment where customers can actively consult their favorite channels and build a regional ecosystem.
In the future, we will position the APP at the center of customer contact and innovate customer experience. The goal of the app is to integrate into our daily lives and use the accumulated data to provide a better experience for customers.
In October 2021, a new communication design team will be established, and a CX promotion organization will be established. It's a team that captures customer insights and designs communications with the aim of transforming the customer experience around it.