[东急渡假村株式会社]

 "Glamorous Dining Tateshina" (within Tokyu Resort Tateshina) operated by Tokyu Resort Co., Ltd. (Head Office: Shibuya-ku, Tokyo, President: Makoto Tanaka) in Chino City, Nagano Prefecture in March 2022 From March 2022 (Friday), we will start selling "THE CAMP Self-Glamping Plan" where you can experience glamping as you like. (stay period: April 8 (Friday) to April 21 (Thursday))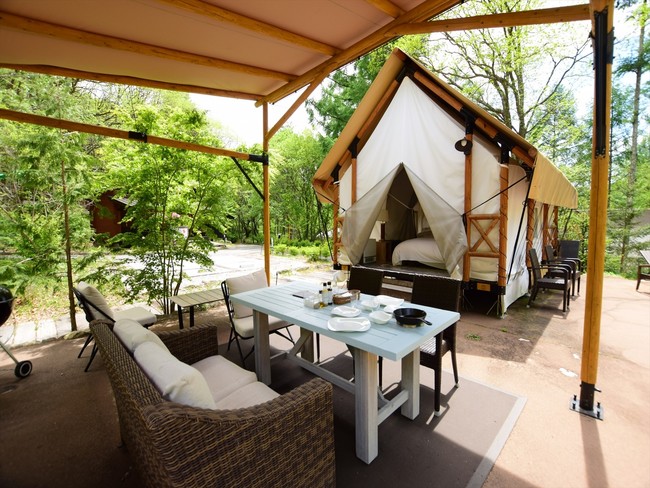 ◇ Related website https://www.tateshina-tokyu.com/tateshina_morigurashi/glamorous-dining
Supported by the glamping boom the previous year as one of the outdoor leisure activities, the number of tourists, including local tourists in Nagano Prefecture, has greatly exceeded last year's level. In Tokyu Resort Tateshina, in order to meet the diverse needs of customers, the usage fee is usually the sum of the room fee and ingredients, but we have a limited time plan, you can only bring in and use the room fee, I'm ready. In the resort area, there are also hot spring resorts "Kayama no Yu (about 7 minutes on foot)" and "Work Lab Morigurashi" where you can work remotely. In addition, in good weather, "THE ROOF" with a large larch roof in the charming restaurant Tateshina will open as a work space. Please enjoy the healing time while feeling the fresh air of Tateshina Highland and the breath of spring.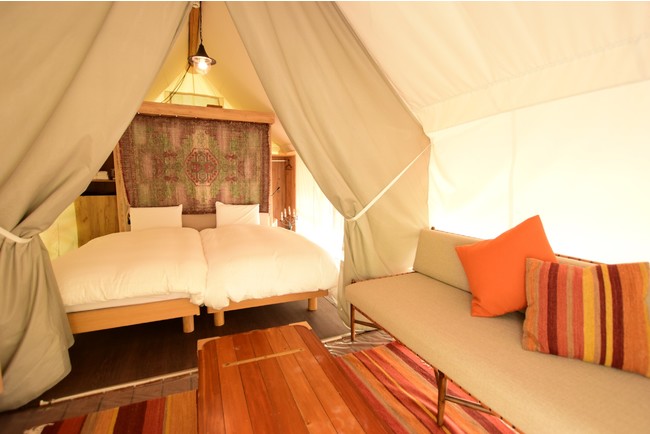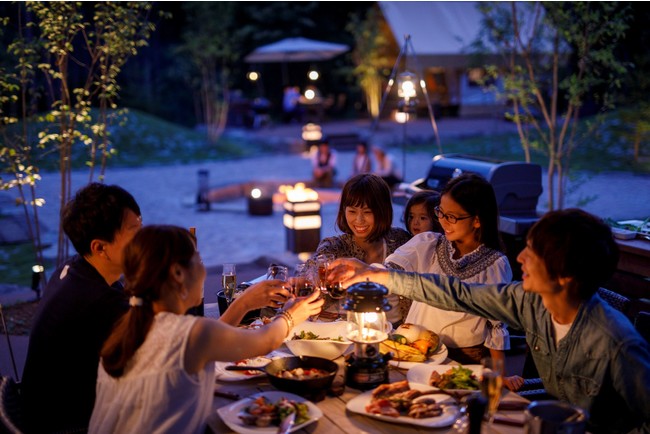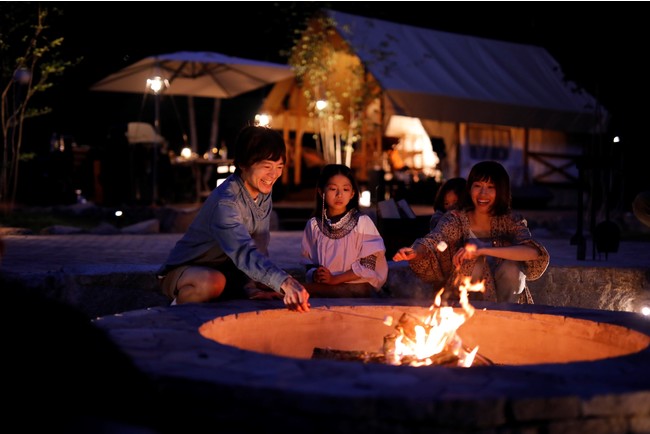 THE CAMP "Limited Time Self-Driving Program" Outline
Sales start date: March 25 (Friday)
Period of use: April 8 (Friday) to April 21 (Thursday) Check-in 15:00 Check-out 10:00
Price: 1 night 1 room 26,400 yen (tax included)
Plan content: 1 night without meal plan (4 people/room)
* Please bring all the ingredients, drinks, etc. (including sauces, seasonings, etc.)
benefit:
During your stay, you can use Tokyu Resort City Ripin Hot Spring Resort "Kayama no Yu" for free.
If you want, you can enjoy the wood chopping experience for free.
How to apply: Glamorous Dining Tateshina
Tel: 0266-71-9211 (Reception hours: 11:00-17:00)
Please tell us "Spring Self Camping Plan" when booking.

https://www.tateshina-tokyu.com/tateshina_morigurashi/glamorous-dining
Attractive Dining Tateshina Overview
Location: Tokyu Resort City Tateshina, 4026-2 Kitayama Aza Kayama, Chino City, Nagano Prefecture
Facility overview: Number of rooms / 4 (with indoor heating)
Number of beds: up to 4 beds, shower, washbasin, toilet, refrigerator, gas grill (made by WEBER), outdoor table, chairs
* Provide equipment needed for cooking (kitchen knives, cutting boards, tongs, plates, cups, chopsticks, etc.).
Amenities: Body Wash, Shampoo, Conditioner, Shower Cap, Hand Soap & Facial Cleanser, Hammer Set, Razor, Comb, Cotton Swabs, Hair Dryer, Bath Towel, Face Towel, Slippers, Hanger-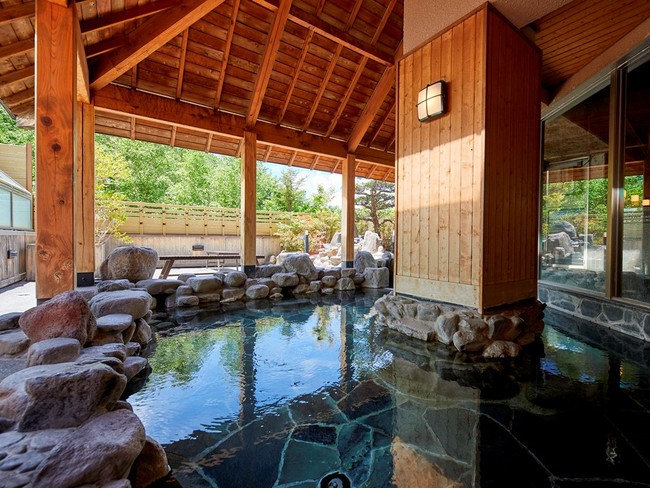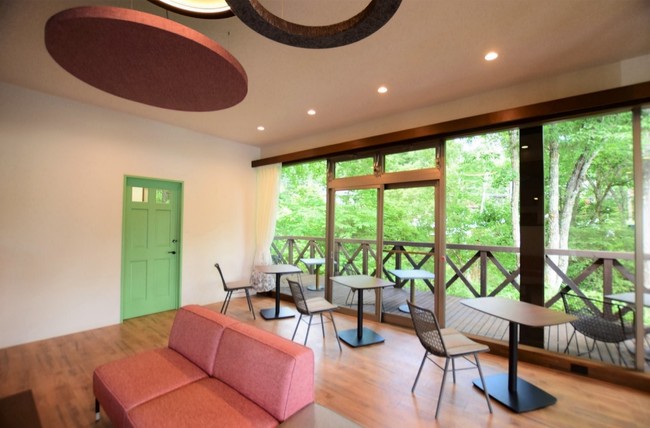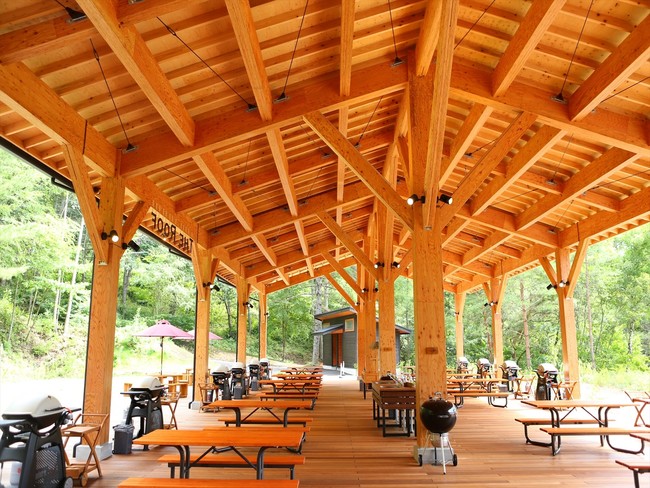 infection prevention measures
・In order to ensure social distancing, we are taking measures to stay away from seats.
・Alcohol sanitizer is available in the facility.
・Service staff wear masks
・Check the health management of service personnel.
・We are wiping down with alcohol, which is a kind of furniture in the facility.
・ Vinyl curtains have been installed at the reception to prevent splashes.
・ Gloves are prepared for customers in charge of baking.
About Tokyu Resort Tateshinahttps://www.tateshina-tokyu.com/
Location: 4026-2, Xiangshan, Kitayama City, Chino City, Nagano Prefecture
Development area: 664ha
Website: https://www.tateshina-tokyu.com/
Main facilities: Tateshina Tokyu Golf Course, Tennis, Tateshina Tokyu Ski Resort, Tateshina Tokyu Hotel, Tokyu Harvest Club Tateshina, Forest Adventure/Tateshina, Working Laboratory Morikura, Villa, etc.
transportation:
<汽车> Chuo Expressway Suwa IC 18km Chuo Expressway Suwa Minami IC 20km Joshin-Etsu Expressway Saku IC 46km
<电车> You can take the shuttle bus from JR Chino Station.
Tokyu Resorts & Stay Co., Ltd. Outline https://www.tokyu-rs.co.jp/
A general management company that manages more than 100 facilities across the country. We provide operational support for contract operations, management contracts, consultancy contracts and more, whether private or administrative.
Representative: Representative Director and President Tatsuaki Tanaka
Headquarters: 1-10-8 Dogenzaka, Shibuya-ku, Tokyo 150-0043 Shibuya Dogenzaka Tokyu Building
Established: March 13, 1979
Capital: 100 million
To company press release details (2022/03/23-14:17)