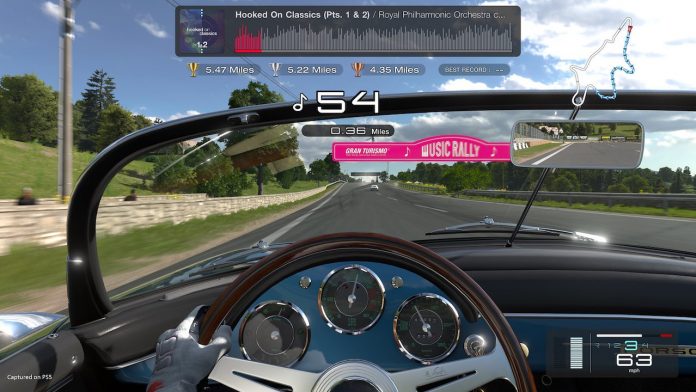 Real driving simulator for PS4/PS5 for sale"racing 7'. This work, which was just released on March 4 this year, seems to be the lowest rated work in history among the user reviews of the work produced by Sony and sent to the review accumulation site Metacritic, thus attracting attention. Overseas media such as VGC have reported it one after another.
This work is the latest work in the "Gran Turismo" series developed by Polyphony Digital, a subsidiary of SIE. As the pinnacle of the series, it was released to convey all the car culture and racing culture of the past 150 years. In addition to more than 60 car brands and more than 400 models from around the world, 34 locations and 97 layout courses, both real and virtual, were recorded.
"Gran Turismo 7" was highly rated in media reviews. Several media outlets gave it 100 points, and review accumulation site Metacritic's metacritic recorded a score of 87 out of 100. On the other hand, user reviews currently sent to the site have an average score of 1.8 out of 10. It was 2.5 at the stage reported by the aforementioned VGC, but dropped further under the 5,000-plus upset. Even if you are not a purchaser of the game, you can post Metacritic user reviews, so there is room for discussion about the reliability of reviews​​, but dissatisfaction with this game can also be confirmed on SNS and forums.
One of the unwelcome factors is the server maintenance that started on March 16th. Extended server maintenance, more than 24 hours. In this work, many elements, not limited to online play, always need to be connected to the Internet, so they cannot be played during the maintenance period.
Especially in Europe and the US, specs that require an online connection despite offline playback tend to be less popular. On top of that, fans seem to be unhappy with the fact that the production hasn't been able to air for too long. According to Polyphony Digital, the reason this work requires an always-on connection is to prevent tampering with save data (Eurogamer).
For the long-term server maintenance, Polyphony Digital explained that it was due to an issue discovered in a planned update that the game might not launch properly. It took a long time to cancel the update and develop a fix update in order to prioritize protecting users' save data. Producer Kazuno Yamauchi apologized to fans.
On the other hand, parts of this update are also a factor in unpopular reviews. In this update, reward amounts for World Tour events have been adjusted based on run time and difficulty level. As a result, some event rewards have been raised, but most have been reduced. Some events are less than half the price.
For example, the American Clubman Cup 700 Special Stage Route X and Dirt Champions Fisherman's Ranch are considered effective ways to earn points (in-game currency) among fans. Mr. Yamauchi said, "I want to avoid as much as possible a situation where I can only repeat a certain event mechanically," and it seems that the goal is to play evenly.
However, the purpose behind such an efficient event is the purchase of expensive vehicles by fans. But due to the update, it takes more time to earn the same amount. I thought it was the adjustment of the tip to buy credit that made the previous comments unpopular.
* Esports player Steve Alvarez Brown also expressed dissatisfaction with the current compensation amount.
Mr. Yamauchi said "I want you to enjoy GT7's many cars and races for free", but that's not the case, this is the feeling of the fans who cast unwelcome comments. seem. "The price of a car is also an important factor in reflecting its value and rarity, so it is necessary to link it to the actual price," Mr. Yamauchi said, adding that it was not a car that could be easily obtained. Maybe I want to.
On the other hand, he said that he plans to gradually update the situation related to the acquisition of such vehicles by adding content, race events, functions, etc. "We plan to improve GT7 so that more players can enjoy it." "We hope you can see the growth of Gran Turismo from a long-term perspective." Based on the reactions received from fans this time, it seems that there will be attention to what measures will be taken. .
"Gran Turismo 7" will be released on PS4 / PS5.