[欧舒丹日本有限公司]
Limited release starting Saturday, March 19, 2022
L'Occitane Japon Co., Ltd. is a lifestyle cosmetic brand and a certified NPO legal person for environmental relations.
Charity product "Kumamon Charity Shea Kit (Shea Butter Hand Cream 30mL x 1, Shea Butter 10mL x") supports the Present Tree in Kumamoto Yamato II project run by the institute, aiming to create a Satoyama that nurtures a rich ecosystem . A total of 2,000 pieces (one per person per day) will be available for a limited time.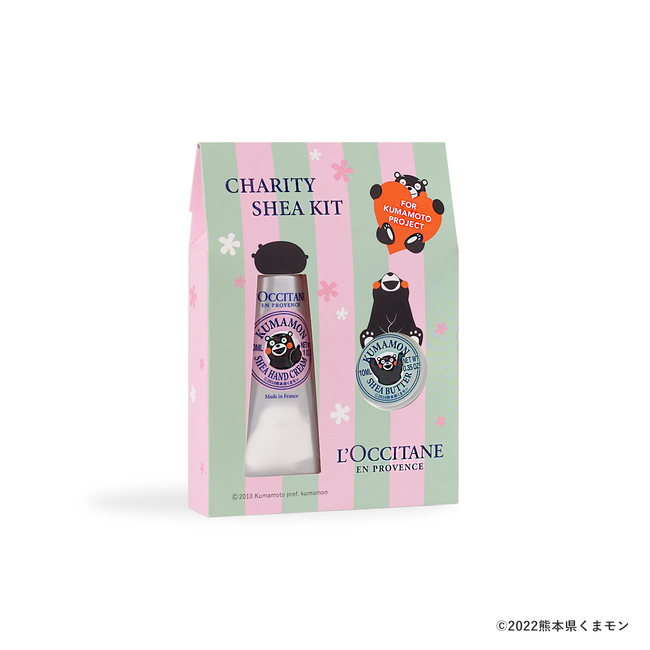 L'Occitane Tsuruya store pre-sale limited to 500 pieces starting Saturday, March 19
From Saturday 26 March, the Bouquet de Provence at L'Occitane Shibuya will be limited to 300 pieces
L'Occitane Official Mail Order Site Limited to 1,200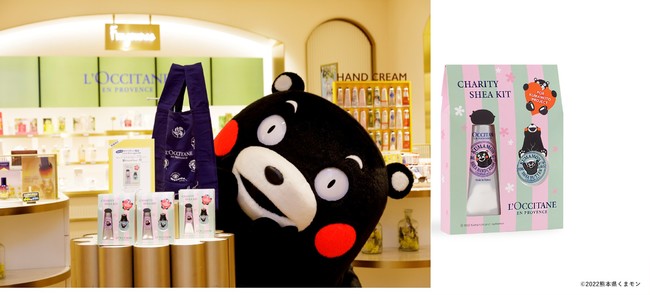 This item is an original box designed by Kumamon illustrations, and a set containing L'Occitane's popular hand cream and moisturizer. All proceeds* will be donated to "Kumamoto Yamato Gift Tree II".
L'Occitane regards the sustainable sourcing of natural ingredients as the core raw material of its products as a paramount issue and carries out environmental and ecosystem conservation activities to this end. The brand's CSR activity concept "L'Occitane Commitment" also advocates "protecting plant diversity" and promotes tree planting projects around the world. In Japan, we have donated approximately 5 million yen to the tree-planting project "Kumamoto Yamato's Gift Tree", which started this year, including proceeds from the charity product "Kumamoto Hand Cream Trio" released in September 2020*. On March 26, we plan to plant 1,000 trees in Yamato-cho, Kumamoto Prefecture, which is supported by donations, together with ordinary consumers who participate in volunteer activities. This charity product also aims to further support the project, which aims to pass on the survival and beautiful scenery of organic agriculture in Yamato-cho, Kumamoto Prefecture to the next generation, and protect the rich nature in the future. * All charges except taxes, shipping charges, etc.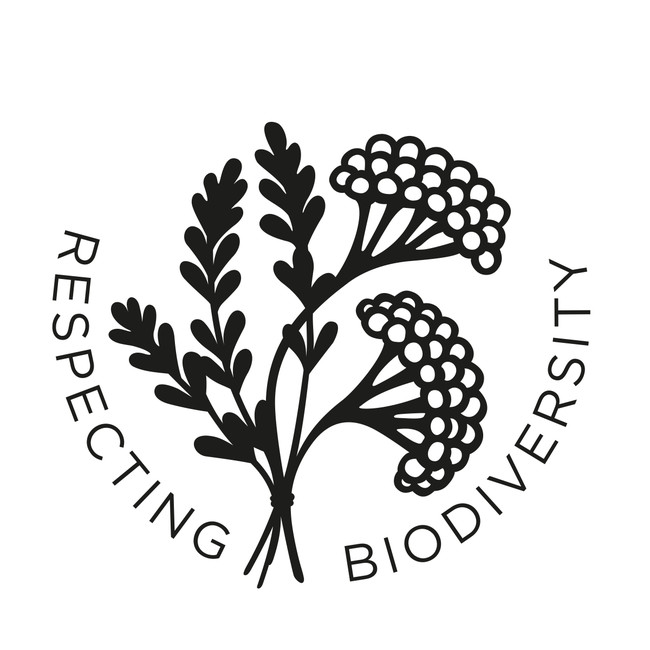 L'Occitane's Commitment 01. Respect for Biodiversity
protect plant diversity
The abundance of the earth means that various plants coexist. We value the ecosystem of various plants that nurture fertile land.
■ Kumamon Charity Shea Kit Product Overview ■
・Product name: Kumamon Charity Shea Kit
・ L'Occitane Shea Butter Hand Cream 30mL x 1 / Shea Butter 10mL x 1 set
・Price including tax: 2,860 yen
・Release date: March 19 (Saturday) pre-sale at L'Occitane Tsuruya store
On sale Saturday, March 26, L'Occitane Shibuya store Bouquet de Provence, L'Occitane official mail order site
・Number of sales: L'Occitane Tsuruya store / 500 pieces
・ L'Occitane Shibuya Bouquet de Provence / 300 pieces
・ L'Occitane official mail order site / 1,200 pieces
* Only one item can be sold per person per day.
・ L'Occitane official mail order website URL: https://jp.loccitane.com/kumamonshea
How to use Shea Butter Hand Cream: Apply an appropriate amount to the hands, massage and blend.
How to use shea butter (moisturizing cream): Take an appropriate amount and apply to hands, lips, hair and other body.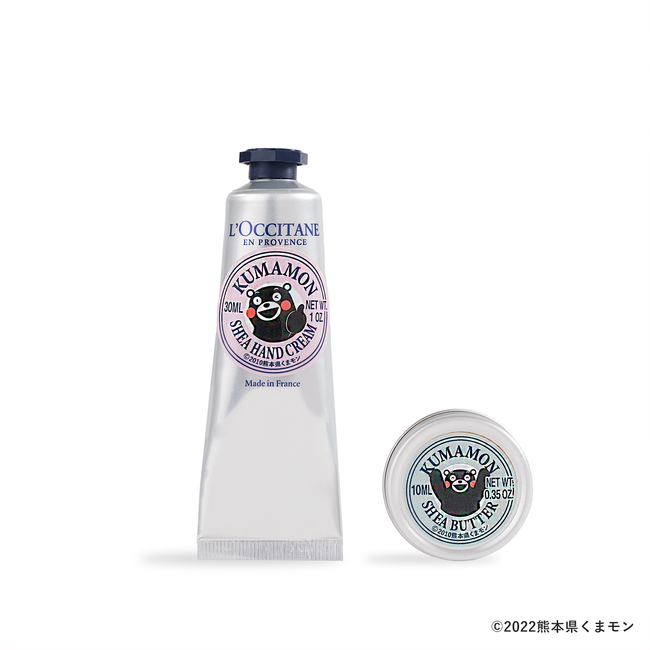 Kumamon Waku Waku Project 1.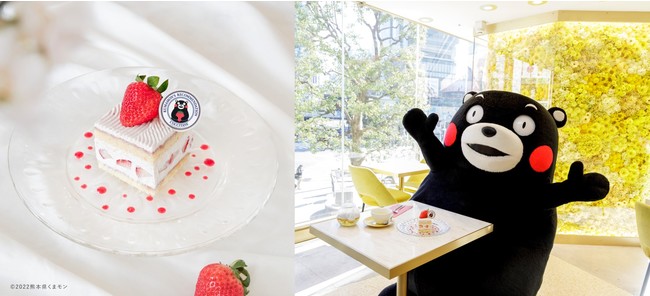 Special collaboration menu Kumamoto[Yubeni]Premium Shortbread
At L'OCCITANE Café Shibuya, the special limited menu "Kumamoto Prefecture" will be on sale for a limited time from Saturday, March 19[Yubeni]Premium shortbread (1,080 yen including tax).Cute Kumamon is arranged on a shortbread made from strawberries[Yubeni]. Since you can't go far, enjoy spring in Kumamoto Prefecture in central Shibuya.
Kumamon Waku Waku Project 2.
March 27 (Sun) Special Lecture at Kumamoto Plaza
To commemorate the nationwide release of the Kumamon Charity Shea Kit, collaboration items will be released on March 27 at Kumamon Square (https://www.kumamon-sq.jp/) Steady (11:30/15:00). A symposium was held to introduce and report on the tree planting activities carried out in Yamato Town the previous day.


What is L'Occitane?
Provence in southern France, surrounded by bright sunshine and blooming flowers. Born in 1976, L'Occitane is a lifestyle cosmetic brand that proposes the Provencal way of life through skincare, body care and fragrance products using carefully selected botanical materials. Since its inception, a pioneer in botanical and essential oil-based skin care, its high-quality products have been sold in more than 90 countries and approximately 3,000 stores, and are loved and growing by celebrities and other discerning individuals around the world.
https://jp.loccitane.com/
L'Occitane Foundation (Fund)
L'Occitane has continued to support activities related to social contribution since its inception, but established a foundation in 2006 to further demonstrate the brand's commitment. Today, we support more than 50 different projects worldwide with an annual budget of one million euros.
https://fondation.loccitane.com/ (English website)
About the current tree
The Tree Now, run by the accredited NPO Institute for Environmental Relations, is a project started in January 2005 to link reforestation and regional development. By planting trees in development sites, abandoned vacant lots, and disaster-stricken forests across Japan with declining birthrates and an aging population, people in the Tokyo metropolitan area become foster parents of trees, and locals keep their 10-year-old precious commemorative trees, in Growing together while interacting with the forest not only energizes the forest, but also the entire region.
https://presenttree.jp/
To company press release details (2022/03/17-15:47)