"Smart Pitch" online campaign Vol.23 will be held on 3/31 (Thursday) to connect startups with commercial companies and investors!
[Foodtech Special]CRUST JAPAN Co., Ltd., Sakeai Co., Ltd., Ie Meshi Co., Ltd., Bespo Co., Ltd. Four food-related startups appear!
Matching between startup companies and operating companies/investors provided by the subsidiary's investment support business, Showcase Capital Co., Ltd. (Minato-ku, Tokyo, Representative Director: Toyoshi Nagata, hereinafter referred to as Showcase Capital), and promotional videos (= Demonstration video) platform service "Smart Pitch" (hereinafter referred to as "the service") online promotion event Vol.23 will be held from 12:00 on March 31, 2022 (Thursday).
The theme this time is "Food Technology".
In the food and beverage industry, one of the industries that has undergone major changes due to the corona disaster, we invite businesses to address social issues and meet various needs. Speakers are selected from startups that have or will be registered with SmartPitch.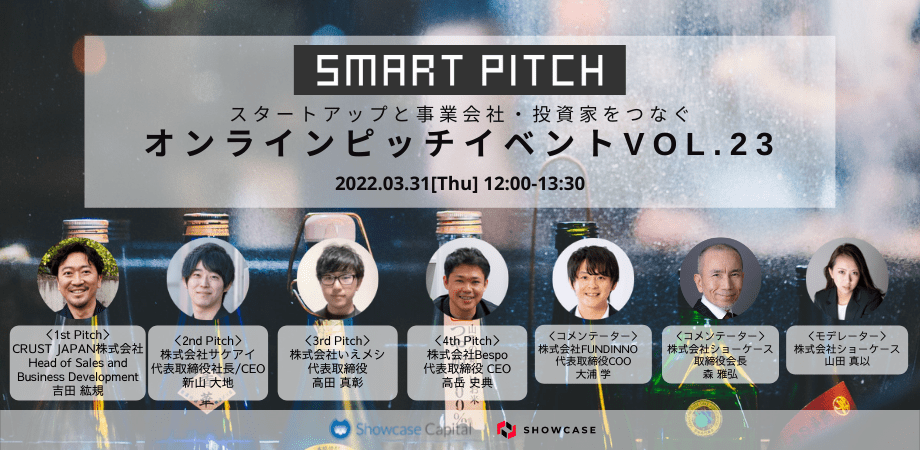 ■ What is Smart Pitch?
By publishing promotional videos for start-ups online (presentations of services and business plans for businesses/investors in a short period of time), it is possible to approach the matching of businesses/investors participating in this service. This is a platform service.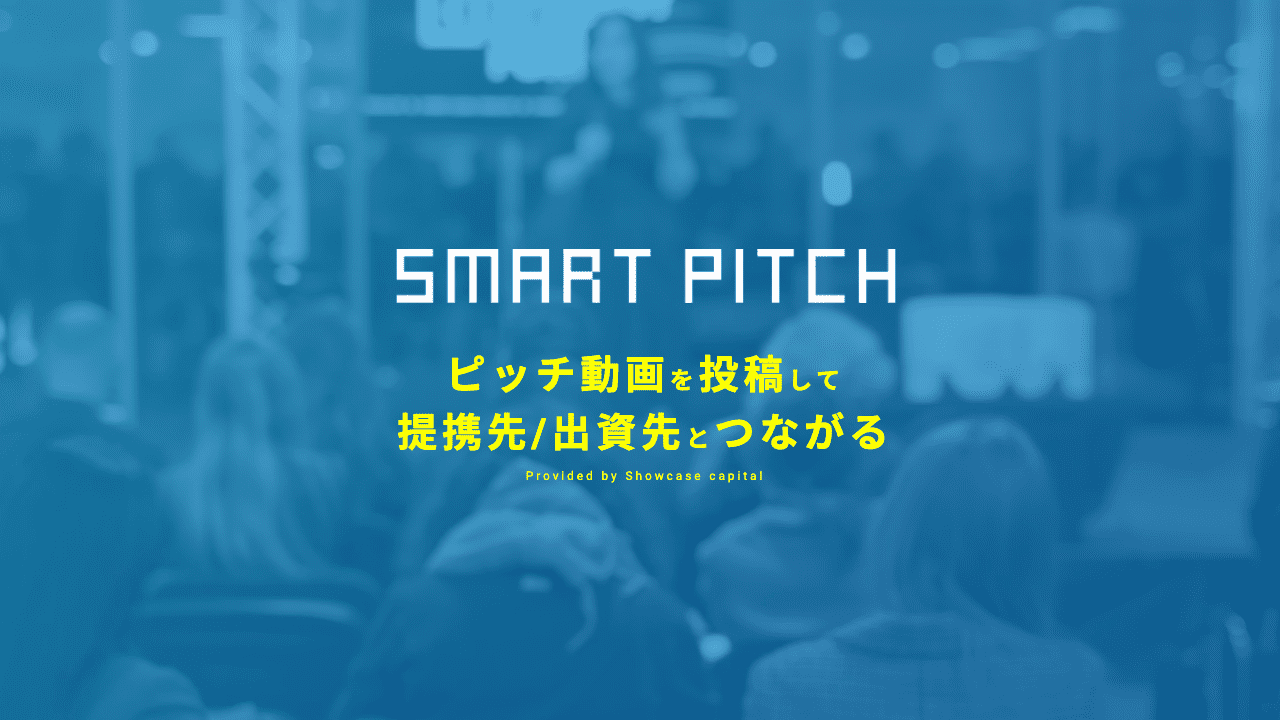 https://smartpitch.tv/
By posting videos of actual product or service usage images, the posted startup can effectively appeal to the company's business model and characteristics, and in a more authentic state, the startup's "feel" and can convey "enthusiasm" Business companies and investors.
Efficient cooperation and investment can be selected from many potential start-up companies and entrepreneurs for cooperation or investment, and activities can be done without directly visiting the principals or investors of participating commercial companies.
By matching this service, startups will be able to effectively form business alliances and raise capital, anticipating accelerated growth of their businesses.
It is foreseeable that the operating company will be instrumental in finding and vetting effective business partners, which investors can expect as a vehicle to achieve exits through sound investments.
<参与机构>
・J-Startup: "J-Startup Supporter"
(Ministry of Economy, Trade and Industry, JETRO, NEDO)
・ J-Startup HOKKAIDO: "J-Startup HOKKAIDO supporter"
(Hokkaido Bureau of Economy, Trade and Industry, Ministry of Economy, Trade and Industry)
・ J-Startup TOHOKU: "J-Startup TOHOKU supporters"
(Northeast Bureau of Economy, Trade and Industry, Ministry of Economy, Trade and Industry)
・ J-Startup KANSAI: "J-Startup KANSAI Supporters"
(Kyoto Prefecture Kinki Bureau of Economy, Trade and Industry, Kyoto City, Osaka Prefecture, Osaka City, Sakai City, Hyogo Prefecture, Kobe City, etc.)
・Hamamatsu City: attracting partners such as venture companies
・Tokyo: Start-up support program "NEXs Tokyo"
<事件报告>
・ Online Pitch Event Vol.21 (held on February 17, 2022)
https://note.com/showcase/n/n4f9f97c08de6
■ About "Smart Pitch" Online Pitch Event Vol.23
date and time

March 31, 2022 (wood) 12:00~13:30

site

Zoom Online Venue
*Please watch in a place with good radio waves such as a Wi-Fi environment where high-speed communication is possible.

I recommend this hotel

・Business companies/investors who are considering investing
・Business companies/investors who are considering business alliances, etc.
・ Business companies/investors who are considering registration with SmartPitch

Participation fee

free

Number of staff

500
(Once capacity is reached, deadline)

how to apply

Please apply from the following.
https://www.showcase-tv.com/event/smartpitch_20220331_1/

schedule

12:00~Opening/SmartPitch
12:10~1st pitch: CRUST JAPAN Co., Ltd./Head of Sales and Business Development: Hironori Yoshida
12:30~2nd Pitch: Sakeai Co., Ltd./President/CEO: Daichi Niiyama
12:50~3rd Pitch: Ie Meshi Co., Ltd. / Representative Director: Masaaki Takada
13:10~4th Pitch: Bespo Co., Ltd. / CEO: Fuminori Takatake
13:30~end
■ About the speaker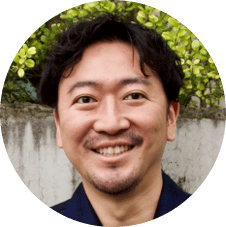 Yoshida Hideo
A food technology company that improves the cycle of food loss. We have a delicious food loss escalation campaign in Japan. By transforming food that is still edible but discarded into delicious food, we will improve sustainability and contribute to the Sustainable Development Goals.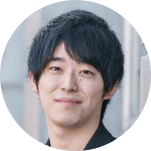 Johor Bahru
Operates word-of-mouth app "Sakeai" where you can meet new sake. Create opportunities to meet your favorite sake through AI recommendations and premium word-of-mouth such as sake brewers. You can buy sake you are interested in or recommended sake at the online store.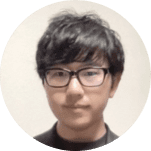 Takada Masaki
Runs a "Done!" app that lets you search for takeaways and place orders. We advise users on the best delivery by comparing the different costs and times for each service at a time. In some cases, ordering is cheaper than using coupons on existing services.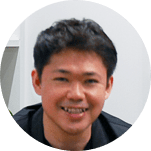 Gao Wu Wendian
Develop customer attraction support services for restaurants in the food technology sector. We provide restaurant reservation service "TABLE REQUEST" and restaurant DX service "SMART REQUEST" to improve the operational efficiency of all restaurants.
■ About reviewers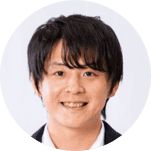 Dapu University
COO, Representative Director of FUNDINNO Co., Ltd.
Graduated from the Faculty of Commerce of Meiji University in 2011. Graduated from Meiji University Graduate School of International Business in 2013. The research topic of the graduate school is "Marketing". In the same graduate school, he met Shibahara, CEO of Japan Cloud Capital, and together with Shibahara he founded a system development and management consulting firm. Profitable in the second year. After that, with a strong desire to contribute to the development of venture companies, in 2015, he established Japan Cloud Capital, Inc. with Shibahara. Appoint COO as representative director. As Business Manager for FUNDINNO, he leads the expansion and improvement of the service and maintains the industry's top performance to date. In 2020, he will be a visiting lecturer at the University of Information Management Innovation.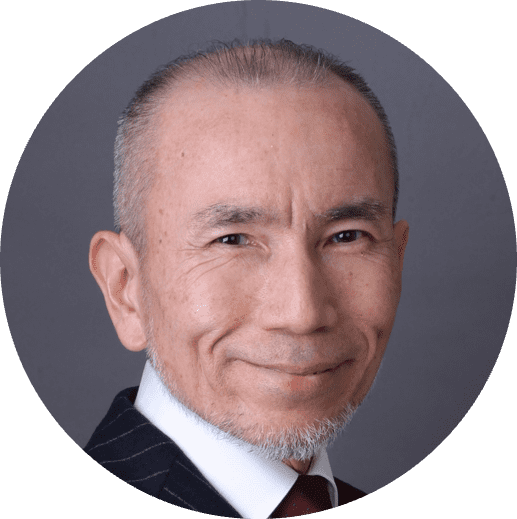 Mori Masahiro
Chairman of Showcase Co., Ltd.
Graduated from Kanazawa University. Joined Recruit Co., Ltd. in 1988. He left the company in 1996. Founded Future Works in 1996 (founded in 1998). In 2005, it merged with Smart Image Co., Ltd. to form Showcase TB Co., Ltd. to support corporate video promotion. Served as President and Representative Director. In 2019, he served as chairman and general manager of cloud integration business unit.
■ About the host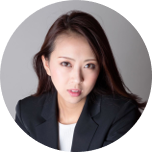 Yamada Mayu
Showcase Co., Ltd. PR Strategy Team, Planning Department
Graduated from Kobe University Graduate School of Medicine. In addition to working as an MC, reporter, commentator, etc., he is also responsible for the public relations of the showcase.
Showcase and Showcase Capital will continue to support the matching of business companies/investors with startups, aiming to provide more "hospitality" value to society.
Inquiries from the media

Showcase Co., Ltd. Planning Department PR: Maeda
Tel: 03-5575-5102
Email: info@showcase-tv.com