Environmental issues, including climate change, are no longer for everyone (and many companies). May be affected by prolonged epidemics. Today, many people are looking back and thinking about their own futures and even their children's futures – the music industry and even the fashion world are no exception.
I Don't Like Mondays (hereinafter referred to as Idra) is a four-piece rock band that has maintained a fashionable image since their debut in 2014. Their latest song "PAINT" has been designated as the theme song of the TV anime "ONE PIECE" since January this year, and this time it is made in Japan and joined forces in a way that opposes mass production and mass consumption. A streetwear brand that develops handcrafted manufacturing.
"I want to change" – what's the point of cooperating with two people who have the same "ideas" in different fields? The song "Mireniaruzu~just I think~" with the theme of environmental issues can be called the "opening song". Of course, the four idlers "know" the "ideal" and "start from things" of future musicians.
It's not like I want to sing something special or conscious (YU).
– Since the release of the environmental issue-themed single "Mireniaruzu -just I think-" (hereinafter "Mireniaruzu") in December 2020, many things have changed, including the band's consciousness. It seems so.
YU:Is that right. By releasing that song, my consciousness changed and I was able to hear the voices of people I didn't have much connection with before. I also had the opportunity to create a program that made me think more about the global environment. Also, I participated in the beach cleanup at Miura Beach and made an original coaster for the band using the plastic waste I picked up there and sold it on tour.
We see this collaboration with BYWEAR as an extension of this trend. It was the first time for us that a song would spark all sorts of other activities in a long time, so it was really nice to release Millennials.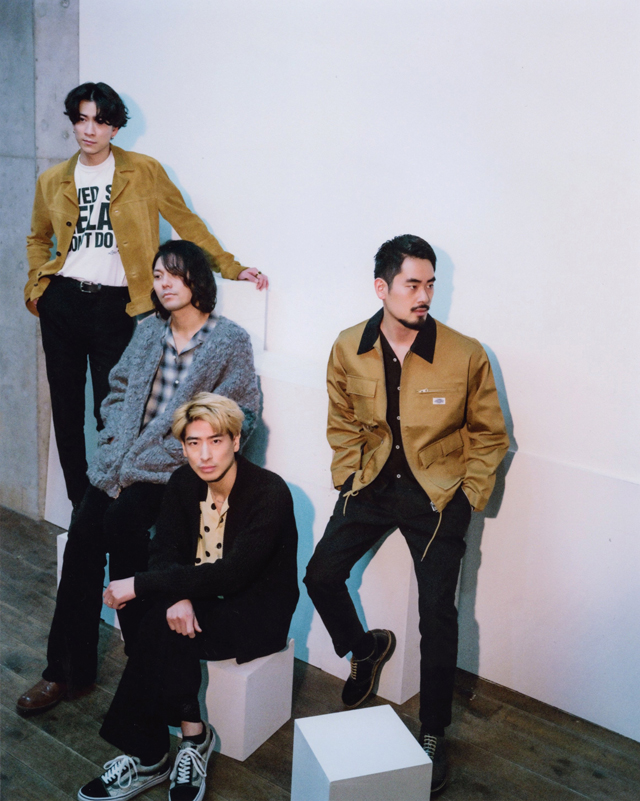 – How did the song "Millennials" come about?
YU: I'm not saying I'm for anything special, but due to the effects of the new corona, the national tour scheduled to start in February 2020 is already fully underway. In this situation, I wondered what we could do and decided to release a single for 5 months in a row. The last single was "Millennials".
So, I talked about this in a previous interview (reference article: Why I don't like Mondays. Expose "Dasa" now?), but since the Corona wreck restricts all kinds of activities, the direction of trying has changed as much as possible To put things I haven't said out loud so far. Is it more human?
Under the circumstances, I thought this "Millennials" was made earlier on the track, and when I listened to it, I wanted to write a little bit about the environmental issues that lay in front of me. So, this song might hold me back in some places.
I don't like Mondays. Listen to "Mireniars ~ Just I Think~"
Shuki: It turns out that the song itself has a sense of story, which we didn't have before. In the end, it's also a song that becomes gorgeous. So I think the lyrics are fitting, including the fact that this song is the last to be released for five months in a row.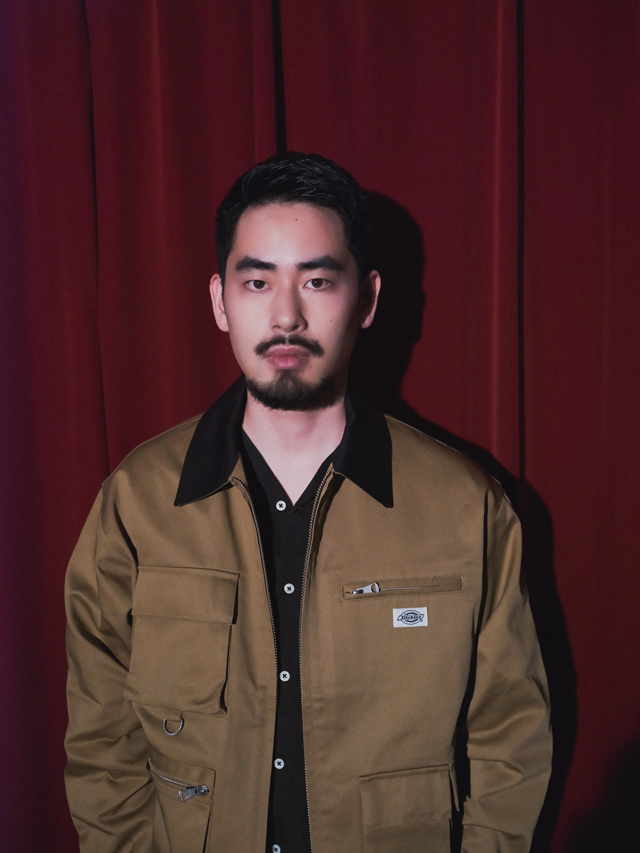 Kenji: Even if you say the subject is an environmental issue, it's not intrusive. The "I Noticed" lyrics came quickly for us, and I think someone who's heard it might be the same.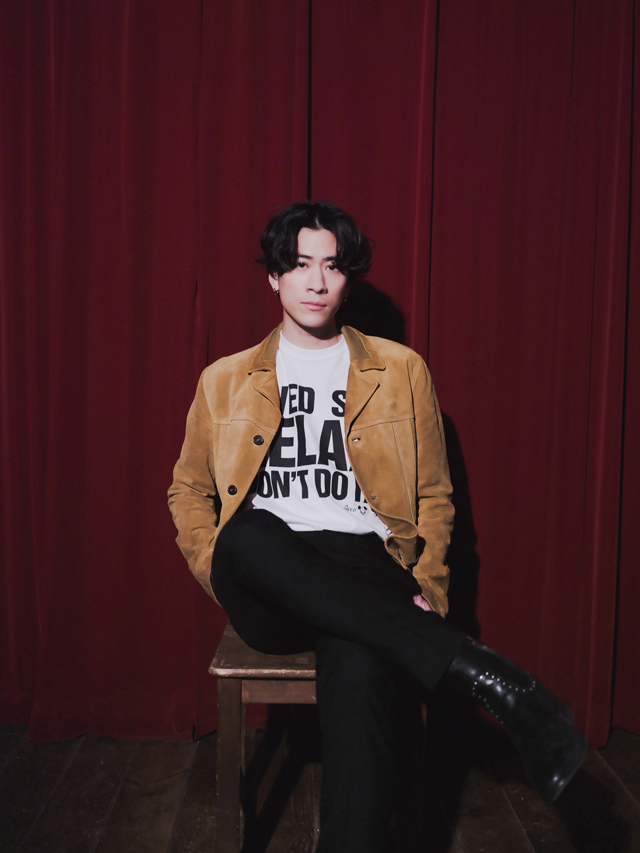 Changzhi: Now, everyone is more and more aware of environmental issues, isn't it? It's becoming more common to bring your own glasses, use reusable bags and other essentials. That's why it feels like it's coming in naturally, not realizing it's a particular lyric.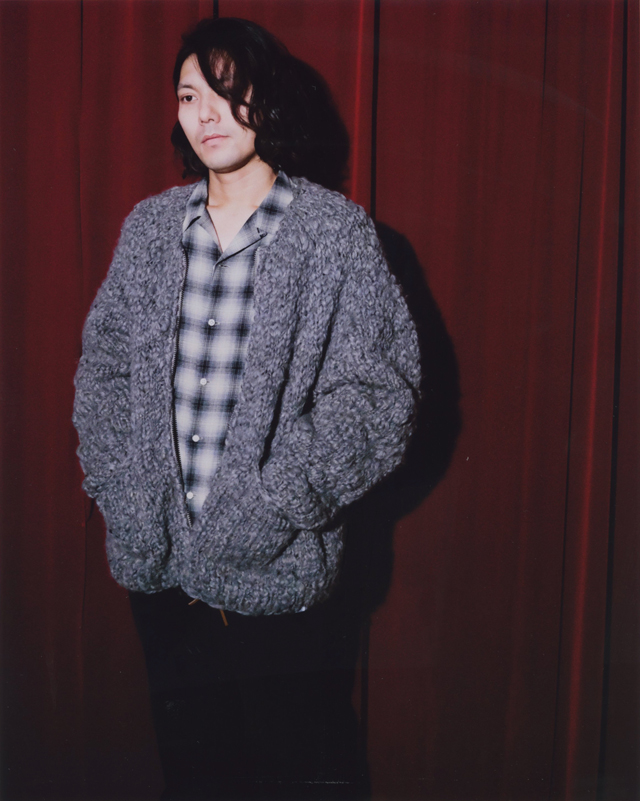 YU: That's why I don't want to sing something special and highly self-conscious. On the other hand, if I want to sing that kind of thing, I don't think it will be that kind of lyrics (laughs). As it says "just what I thought", here are the lyrics I candidly write what I think.
Honestly, I feel like there's a place where I pretend I don't know anything (YU)
– What first got you interested in environmental issues?
YU: That's exactly what you get when you happen to see footage of Greta Thunberg, as you see in the opening lyric of "Millennials," and you're shocked. A 16-year-old girl was crying and complaining about environmental problems while adults were on their way.
I thought it was very memorable. When I think about writing about environmental issues, the first thing that comes to my mind is her face.
——I think the "Pretend I Don't Know" that I wrote myself into the lyrics is very honest.
YU: Honestly, I thought I was too, or I pretended I didn't know anything about environmental issues. So even if I hide it and only convey the good stuff as a message, I think the person listening to it might not sympathize with it, or the lyrics will be like "yes, yes, I get it". ..or rather, if I were the listener, I thought this might happen. So, I just wanted to write the lyrics from a life-size perspective.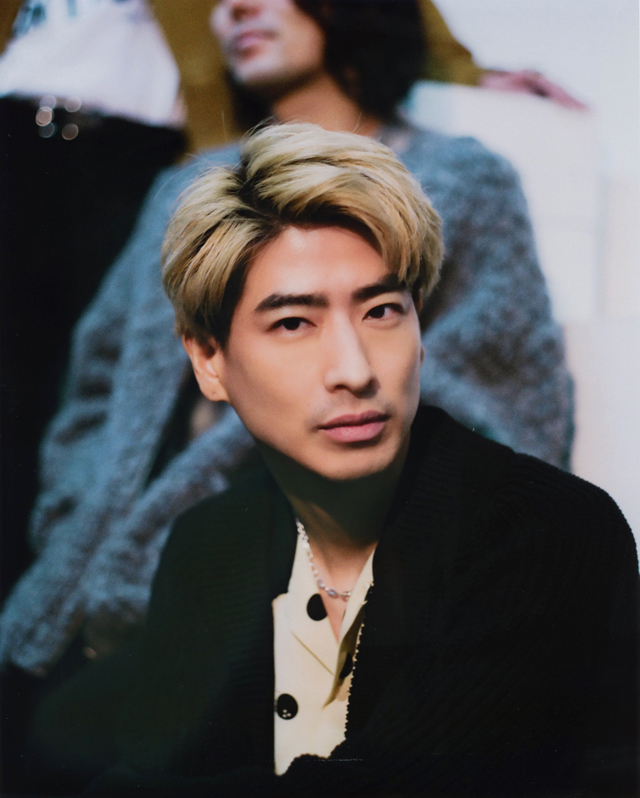 – That's it.
YU: Also, there is one more thing that has made me more aware of environmental issues since then. I created a music video for the song through crowdfunding, when I collected videos of the various environmental issues happening on the planet and used them in the music video. In the process of our efforts, we also encountered a lot of trouble…
-what do you mean?
YU: On the one hand there is the image of the mountain of garbage, the image of the sea that is madly dirty, and this reality actually happens in a place that we don't even know about…
Just watching the video will change your consciousness a little bit, or if you've been throwing it away without thinking about it, you'll start thinking you can use it well. There was a change in consciousness between us, and I was like, "Oh, that's it." I think it's important to spread things like tiny changes in consciousness that way.
Kenji: Of course, in my ordinary life, I think such environmental issues have always been in the corner of my heart. But when YU reworked it into lyrics, I felt a lot about it.
Also, while collecting the video for the music video, I made a bullet point on the whiteboard about what's going on with the planet's environment. So, do you realize there are so many? Somehow I know it, but by writing it out, I can identify it correctly, or I can vaguely identify how I feel. It's important, isn't it?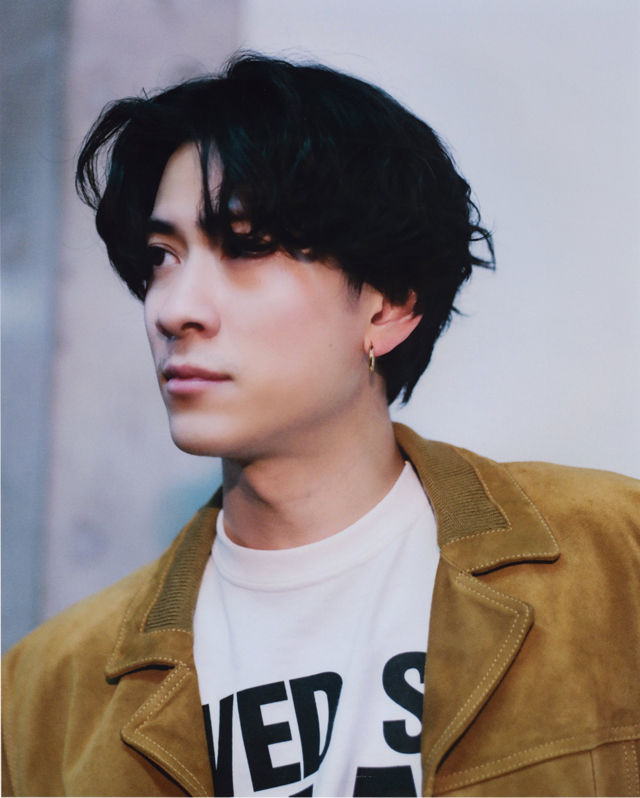 Stop and think and you will gain a lot (KENJI)
-I think not only is singing about environmental issues, but the "ideal" of a musician has changed a lot in recent years. In the corona disaster, things change even more. How is that?
Kenji: But I don't think fundamental things will change much. At its center is music.
However, when I was active, all kinds of things became routine…I was able to stop and think once because it was cut off by the corona. Of course I lost a lot due to the chance of survival and the corona disaster, but I think I gained a lot.
-I think you're talking about this, but Idra's fashion image changed a lot when she debuted, didn't she?
YU: Exactly (laughs). But now that I think about it, it might be this type. Until now, they seem to have painted themselves somewhere. I wonder if it matured in a good way over time and started to permeate the creative world.
Kenji: But a more natural body is a natural body, isn't it? Much more than in the past.
YU:I agree. When I used to write lyrics, I thought about saying something nice, or using this song to sing something cool. But now I think it's better to just focus on what I feel and move in my daily life and write it down in my own way.
In this day and age, everyone wants to see the real thing, even SNS, YouTuber, but I think the reason why everyone watches YouTuber shows is because they are more real than TV. I wonder if the same can be said for artists.
Of course, I think the entrance is music, but what I love about artists is that it's a more authentic part of one's life. This is how we wish we could express ourselves in our creativity. If not, I'm sure it won't continue.
has something to convey because it's a musician
——How did such an idle person choose a fashion brand called BYWEAR as his partner this time?
YU: BYWEAR is a brand that is actively working on environmental issues, and its concept resonates a little with the "millennials". We discussed what we could do with bands and fashion brands, and a collaboration came to fruition.
-What is the difference between it and the so-called ordinary goods?
YU: We pay great attention to the environment, such as using organic cotton and using eco-friendly materials for packaging.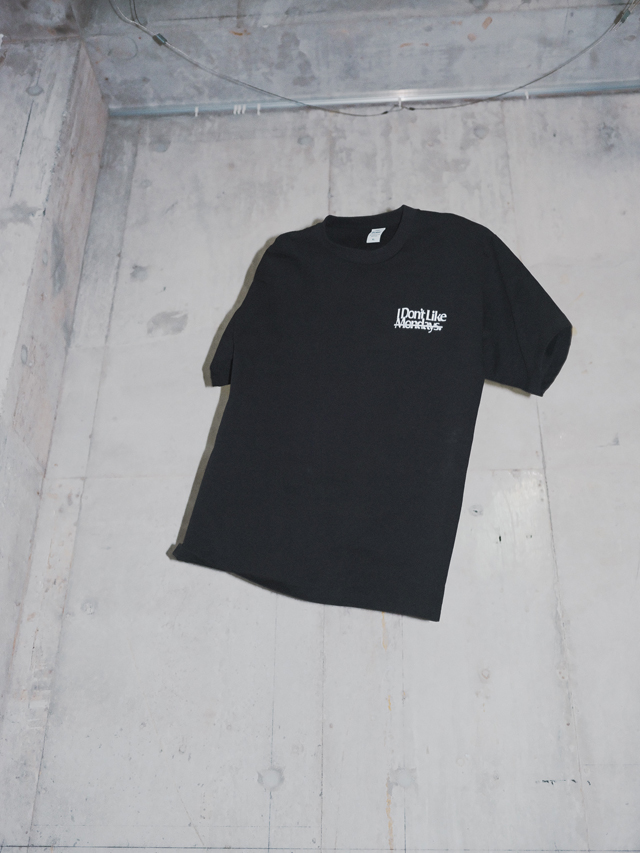 – That's it. It is rare for artist merchandise to be environmentally friendly.
YU:Is that right. In addition, the product also comes with a music card that can listen to "Millennials", I think I can present a new form of "fashion x music".
After all, we love the information on the back. "Start with knowing" – "Let's start with knowing" is what we want to convey the most.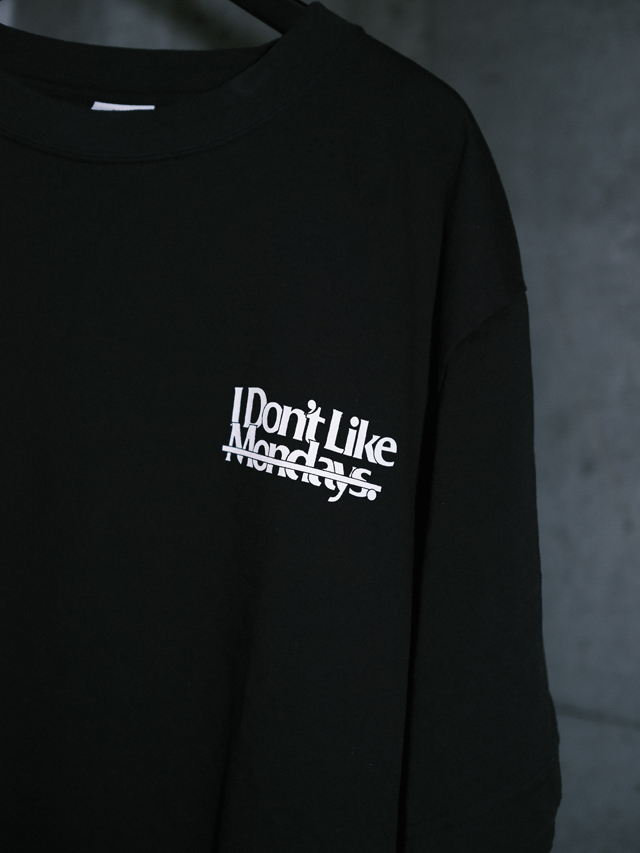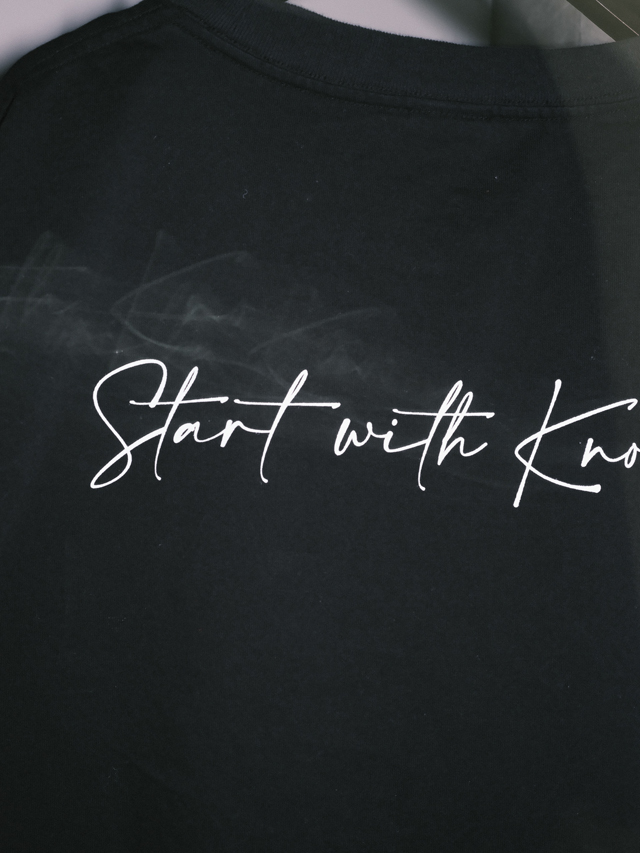 – "Let's start by understanding" is the band's recent theme?
Kenji:Is that right. One place has been our theme since the Millennials. I think this collaboration is about making that happen. Even calling for a "let's start by knowing" message from above, it would be "uh," but only a musician can deliver such a message without overwhelming it. Also, I think whatever you do, it's really important to start with knowing.
– What did you know through this cooperation?
Kenji: In the process of making clothes, we don't really understand how it affects the environment and how to make it sustainable. So this collaboration is also an opportunity for us to understand that.
YU: I first learned about the "ozone treatment" technique, which creates a faded texture without consuming a lot of water. It's just a t-shirt this time, but when I pick it up, fans are like "Oh, this item was made with that in mind." Does it make sense? I think that sort of thing is pretty close to what we're saying in "Millennials."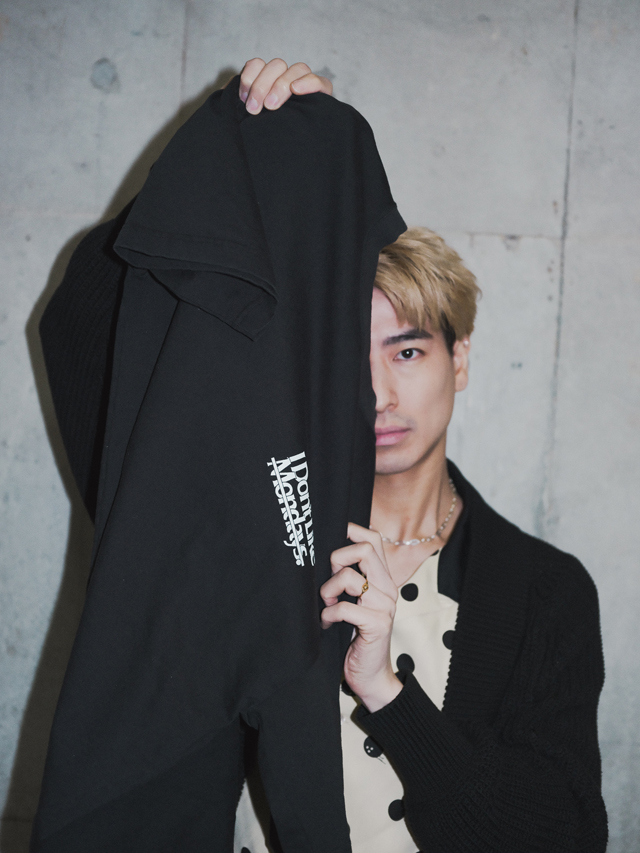 – That's it.
YU: Of course, the more I know, the more I think, the more I think, but now I think I'm enjoying it, or I didn't force myself to do it on purpose. I have to have fun while doing my best. So, in the activities we do on a regular basis — of course, music is at the heart of it, but if we can connect with it, we want to do more and more positive things.
– instead of digging it into a stoic attitude.
YU: We are not environmentalists, but musicians. Through their activities, they will do their best. Otherwise, I don't think it will last, and if it doesn't, it doesn't make sense. I guess it might be the same for everyone.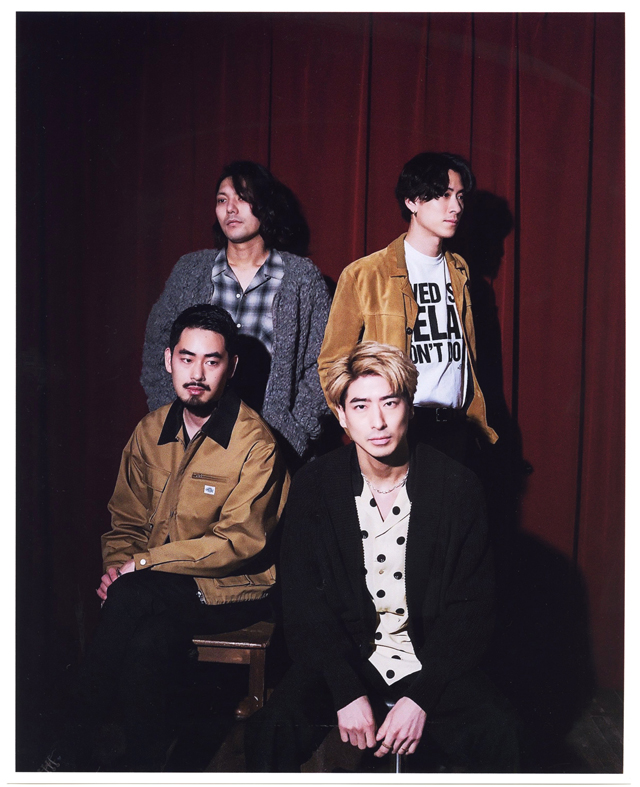 Brand information

A street D2C brand that develops the highest quality products at reasonable prices and quantities, manufactured with Japanese-made craftsmanship, against mass production and mass consumption. Using the know-how we have cultivated to date, we provide product development and D2C support to musicians and creators.
contour

I don't like Mondays.




(Aidon Tora Ikuman Izu)

4-piece rock band. The song's blend of catchy melody lines, YU (Vo)'s original lyrics, and the taste of Western music as their greatest weapon is unique in Japan. The total production of all songs makes you feel the atmosphere of overseas artists. In January 2022, he will be in charge of the theme song for the TV anime "ONE PIECE".